Fleeing persecution from homophobic countries can be the most life-risking experience and the wisest decision at the same time.
Viewing 1 thru 12 of 649 Stories
To create a state Democratic Party that feels inclusive, new representatives in our leadership must illustrate that they understand the consequences of a party that does not include the voices and experiences of those who have known hardship.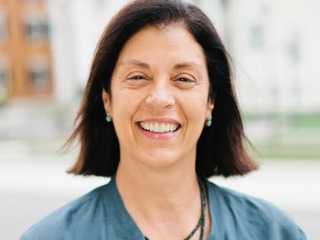 I spent my young adulthood in the Castro during the height of the AIDS epidemic. President Ronald Reagan was ignoring the plight of my friends, our community, and worse, he was engaging in fearmongering and bullying at a time when the nation needed unity
Last week in church, we sang a Christmas carol, familiar to some, about providing a warm and safe place for a refugee child displaced by government and rendered temporarily without a home.
A remarkable artwork reflecting Nelson Mandela's expression of hope is on public display at San Francisco's Grace Cathedral this month.
No matter what your spiritual beliefs, the holidays are a time of giving to those less fortunate.
Gay activist argues that singer Kristin Chenoweth should not perform with the Mormon Tabernacle Choir.
Last week, the Centers for Disease Control and Prevention released its HIV Surveillance Report. And, like every year in recent memory, the result told us what we already suspected.
President Donald Trump's administration reduced the number of refugees allowed into the country for 2019 to 30,000, a historic low, and placed a ban on the southern border processing of asylum claims, leading to more detention of migrants at the border.
Last week, I was honored to be elected as the next supervisor for District 6, representing the Tenderloin, South of Market, Mission Bay, South Beach, Rincon Hill, and Treasure Island.
Galería de la Raza is an institution that is deeply rooted in the Mission district's identity of culture, art, resistance, and celebration.
Last week the New York Times exposed yet another attack by the Trump administration on transgender and gender-nonconforming (TGNC) Americans by calling for the Department of Health and Human Services to redefine sex for the purposes of Title IX.
At this point, everyone who lives, works, or visits San Francisco has become an expert on homelessness.
Viewing 1 thru 12 of 649 Stories