Transgender powerlifter JayCee Cooper of Minnesota has filed a discrimination lawsuit against USA Powerlifting and the association's state chapter, alleging its policies preventing transgender women from competition are contrary to state anti-bias law.
Viewing 1 thru 12 of 145 Stories
USA Powerlifting announced this week it will add a gender-neutral MX competition category at local, state, and regional levels starting January 1.
Pandemic and political issues may cause concerns about how and if the 2022 Gay Games in Hong Kong can succeed, or even go forward, but an abundance of bids for the 2026 Gay Games indicate the overall movement remains alive and relevant.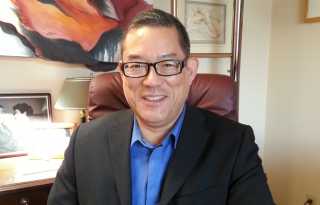 In a continuing effort to receive support from readers, the Bay Area Reporter has launched its membership program.
The Cincinnati Reds suspended longtime broadcaster Thom Brennaman after he used an anti-gay slur on the air Wednesday (August 19).
International Gay Rugby says a proposal to bar participation of transgender women from playing in women's rugby would harm the inclusivity of recreational clubs and called for an immediate rejection of the proposal.
Registration for the 2022 Gay Games, which had been scheduled to open early this year, has been postponed to the spring of 2021 — just one and a half years before the scheduled start of the event in Hong Kong.
The 2020 EuroGames, which were scheduled to be held this August in Düsseldorf, Germany, have been called off because of continued government efforts to contain the spread of COVID-19, the illness caused by the novel coronavirus.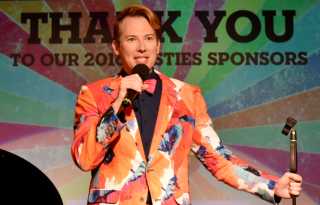 Thank you very much, it has been both humbling and encouraging receiving your generous support when so many are also in need of help. So far, we have raised just over $25,000 and are just 15% away from reaching our goal of $30,000.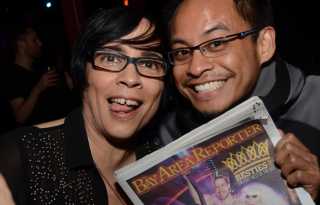 San Francisco is one of 11 US cities that is fortunate to have a legacy LGBT publication by us, for us, and about us. Help preserve the BAR as an historic and important community institution for the future.
Bud Budlong, one of the early leaders and organizers of San Francisco FrontRunners, died Thursday, March 19, at the age of 82 after a lengthy illness.
The Idaho state Legislature took time out this week from the battle against the global COVID-19 pandemic to send two anti-transgender bills to Governor Brad Little.
During times of crisis such as the one we are all staggering through right now, when our daily routines are disrupted ... it is easy to get our values as confused and scrambled as those panic buyers raiding every shelf they can for rolls of toilet paper.
Viewing 1 thru 12 of 145 Stories