'INSIDE PRIDE', the official magazine of San Francisco Pride is now accepting space reservations.
Viewing 1 thru 12 of 667 Stories
At the last two global AIDS conferences, hosted in Amsterdam in 2018 and Durban, South Africa in 2016, long-term survivors of HIV and AIDS who attended noticed a glaring omission in the programs: themselves.
Netflix recently released "Disclosure," a documentary created by Sam Feder, Amy Scholder, and Laverne Cox.
Poland's anti-gay right-wing president, Andrzej Duda, was forced into a runoff election against his pro-LGBT liberal opponent, Warsaw Mayor Rafal Trzaskowski.
At 7:13 p.m. Wednesday, June 24, Moraga Mayor Kymberleigh N. Korpus declared June as Pride Month in her East Bay town.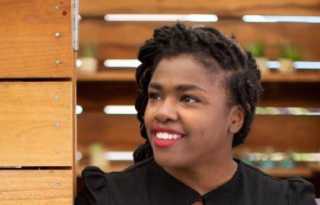 With the election of Kaylah Paige Williams as its female co-president this month, the Harvey Milk LGBTQ Democratic Club is being led for the first time by two Black co-presidents.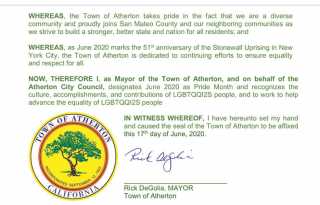 With Atherton the final city on the Peninsula to declare June as Pride Month, all 20 cities and towns in San Mateo County have for the first time observed the annual celebration.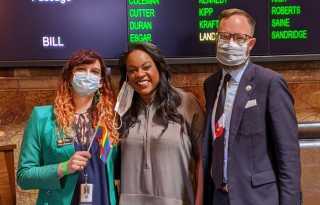 Earlier this year the Colorado Legislature was poised to ban criminal defendants from using a gay or transgender panic defense at trial.
Be prepared to be heartbroken and inspired this summer.
Congregation Sha'ar Zahav will hold an online Community Pride Seder Monday, June 22, from 7 to 8:30 p.m.
We may, right now, be living through some of the most impactful times for trans and nonbinary people, and the choices we make now may shape the trans community for decades to come.
Exhortations to practice sexual abstinence as the COVID-19 epidemic rages on should be replaced with a harm reduction approach, according to Keosha Bond, a New York-based public health educator.
At least 13 LGBT candidates are running for local office this November throughout the East Bay. The number could grow as various races shape up and more out contenders throw their hats into the contests.
Viewing 1 thru 12 of 667 Stories