In response to the latest racial violence and killings of transgender people across the country, leaders of 75 LGBTQ advocacy groups in the U.S. issued a joint statement Friday recommitting themselves and their organizations to addressing racism.
Viewing 1 thru 12 of 3933 Stories
Police made an arrest in an alleged attempted kidnapping in the Castro neighborhood May 27 and in a separate incident, a small fire broke out May 29.
As she heads into a rough summer and fall campaign season, queer San Diego City Councilwoman Georgette Gómez has picked up the endorsement of the Human Rights Campaign.
Indoor retail businesses, outdoor dining, and other outdoor activities will legally be allowed to resume in San Francisco on June 15, assuming key COVID-19 benchmarks from the state government are met, according to Mayor London Breed.
U.S. Ambassador to Germany Richard Grenell plans to step down from his post.
Gay District 8 Supervisor Rafael Mandelman hosted an online town hall May 27 to answer questions about the recent Mission District shooting that killed a bisexual transit advocate and injured one other.
It's another cancellation as a result of the ongoing coronavirus pandemic.
The Williams Institute recently released new data revealing that more than 200,000 LGBT adults in the Golden State are at high risk for COVID-19, the illness caused by the virus.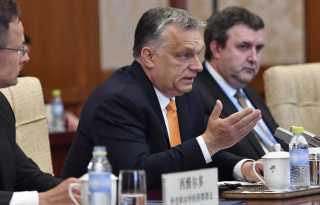 Hungary's lawmakers recently voted 133-57 to pass a bill that defines an individual's sex registered at birth, effectively banning future gender identity changes.
When Martin Jones drove his husband to the hospital in March, he thought it was for symptoms of kidney stones. Within days, however, both had tested positive for the novel coronavirus and Martin's husband, Kevin Jones, was intubated.
Openhouse joined with the SF QUeer Nightlife Fund and the Tenderloin Museum to bring drag artists to the senior housing complex in honor of what would have been Harvey Milk's 90th birthday.
A San Francisco Suicide Prevention report on the calls it receives shows that between the end of February and the beginning of April — as the novel coronavirus began to spread in the community — the number of medium- and high-risk calls increased by 60%.
This week's editorial cartoon.
Viewing 1 thru 12 of 3933 Stories