Fleeing persecution from homophobic countries can be the most life-risking experience and the wisest decision at the same time.
Viewing 1 thru 12 of 2190 Stories
The Roxie Theater, San Francisco's longtime independent cinema, has hired its lesbian general manager as its next executive director.
As a growing number of LGBT seniors call San Francisco home, the city and local nonprofits are aiming to help them confront myriad end-of-life concerns.
The San Francisco Board of Supervisors honored former supervisor Harry Britt at its meeting Tuesday.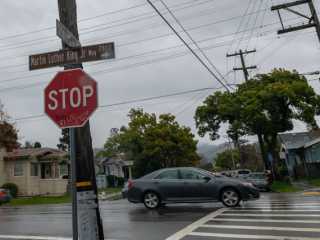 Since the beginning of the year, there have been nine pedestrian-vehicle collisions in Berkeley that have left 11 pedestrians injured, according to Officer Bryon White, Berkeley Police Department's public information officer.
San Francisco Mayor London Breed has stepped in to expedite the permit process for the construction of a leather-themed parklet in the city's South of Market neighborhood.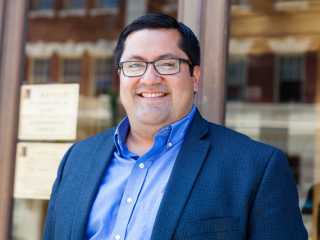 Berkeley must stop procrastinating and start implementing its Vision Zero program to reduce traffic deaths and injuries.
Bare Chest Calendar's class of 2019 joined executives from beneficiary organization PRC to celebrate the calendar's publication and to commemorate the $201,261 raised by the calendar's models.
An overwhelming majority of Republican legislators in California earned scores of 50 percent or more on the 2018 Legislative Scorecard compiled by Equality California, the statewide LGBT advocacy group.
LGBT activists sounded the alarm that Chechen authorities have renewed their crackdown on LGBTs in Chechnya, detaining several gay men and women.
After over a century as a hub of community activism, the 55,000 square foot red brick building at the corner of 16th and Capp streets has fallen prey to wealthy real estate developers.
When a handful of gay men got together to play bridge regularly in 1978, they had no idea the group would be setting attendance records four decades later.
CBS Films will shoot scenes of a new movie, "The Phone," in the Castro next week, but residents didn't seem too concerned about the project as only a half-dozen showed up at a recent informational meeting.
Viewing 1 thru 12 of 2190 Stories