While the Political Notes column was on hiatus, a gay man became chair of the UC board, gay CA insurance czar landed in hot water, and EQCA endorsed a lesbian's state Senate bid.
Viewing 1 thru 12 of 305 Stories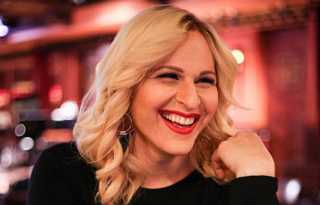 LGBT organizations have joined the Screen Actor's Guild-American Federation of Television and Radio Artists union in its fight for member privacy against the Internet Movie Database, or IMDb.
A popular arcade and craft beer bar on upper Market Street in San Francisco's gay Castro district is set to reopen next week under the moniker of The Detour.
Three years after winning approval from planning officials to transform a former mortuary in San Francisco's gay Castro district into housing, Prado Group Inc. broke ground on the 44-unit condo project Friday.
Lesbian Castro attorney found used needles and heroin in her home after it was burglarized over the weekend and says she's ready to leave San Francisco.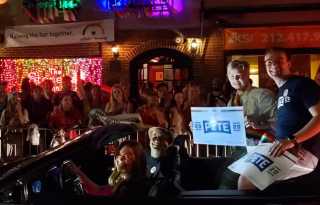 Chasten Buttigieg fills in for husband Pete Buttigieg during Stonewall 50 march in New York City.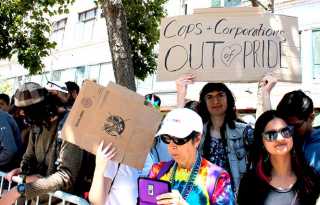 Protesters demonstrating against police and corporate participation in the San Francisco Pride parade delayed the 49th annual march for about an hour Sunday.
On the eve of San Francisco's Pride weekend, City Attorney Dennis Herrera on Friday forced the Trump administration to delay implementation of a rule that would allow health care staff to refuse to provide medical treatment to people, even in emergencies.
A campaign is underway to have the San Francisco Municipal Transportation Agency update its map for the city's Muni subway lines so they resemble the colors of the Pride flag.
The Emery Unified School District board president resigned Friday, two days after the board declined to name a new high school gym after a trans man.
Mayor London Breed has signed legislation to designate a historic LGBT eatery site in North Beach a city landmark. It is the city's fourth LGBT historic site and is believed to be the first landmark in the country to focus on an early queer eatery.
San Francisco's famed Castro neighborhood will soon be declared the city's third LGBTQ cultural district.
For months city officials and LGBT advocates fought with San Francisco International Airport staff over the font sizes and the order of the wording for the signage at the new Harvey Milk Terminal 1.
Viewing 1 thru 12 of 305 Stories