Around 2 p.m. Eastern Standard Time on January 6, a mob of pro-Trump forces, QAnon believers, Proud Boys, and others assaulted the United States Capitol, whipped up into a frenzy by weeks of propaganda and a speech by outgoing President Donald Trump.
Viewing 1 thru 12 of 87 Stories
We have reached the end of 2020, and I am sure my feelings about the year easily match anyone who happens upon this column. Good riddance to such a difficult year, and don't let the door hit you on the way out.
Every so often I like to sit back and address my non-transgender readers, and help them understand trans issues, perhaps, just a bit better. This is one of those times.
In the early 1980s, a friend of mine let me borrow a vinyl record of theirs: the "Original Motion Picture Soundtrack for Monty Python's Life of Brian."
As we observe another World AIDS Day December 1, I wish I could believe a cure was in sight but unfortunately I cannot.
In the earliest days of the Remembering Our Dead project, which led to the Transgender Day of Remembrance, may of us shared a hope that by showing the astounding level of anti-transgender violence we face, perhaps we could begin to stem the tide.
A cooking gadget has revolutionized the preparation of homemade cannabis edibles.
For better or worse, humans have a remarkable tendency to use myth, fables, and legends to help better understand the world around them.
On October 5, Monica Roberts died at home in Houston.
The presidency isn't just about the president.
Over the last few months, "Harry Potter" author JK Rowling as devolved from a beloved children's author to the trans equivalent of reviled anti-gay crusader Anita Bryant.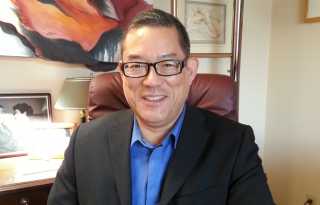 In a continuing effort to receive support from readers, the Bay Area Reporter has launched its membership program.
Allow me a moment to bellyache.
Viewing 1 thru 12 of 87 Stories