There really wasn't a lot out there that was aimed at me when I was a young, closeted trans kid growing up in the suburbs.
Viewing 1 thru 12 of 72 Stories
In 2016, right around this time of year, I wrote about an often-overlooked element of the United States government.
Many years ago, when I was early in my own transition, I was listening to a drive-time talk show on KFI in Los Angeles. The topic at hand was a teacher who had just come out as a trans woman.
Netflix recently released "Disclosure," a documentary created by Sam Feder, Amy Scholder, and Laverne Cox.
LGBTQ people are free, right?
I have been invited to write on what it means to be an San Francisco Pride community grand marshal in a time of COVID-19 and shelter-in-place.
It is such an honor and joy to have been voted as community grand marshal in this 50th year of LGBTQAI+ Pride. What a historical moment for us as we celebrate 50 years of working toward our freedom.
We may, right now, be living through some of the most impactful times for trans and nonbinary people, and the choices we make now may shape the trans community for decades to come.
At the heart of many of society's "-isms" is a laundry list of stereotypes that seek to characterize a group in ways that both provide an easy, if inaccurate, method of describing that group, while also confirming already inherent biases against it.
Aimee Stephens was a transgender woman.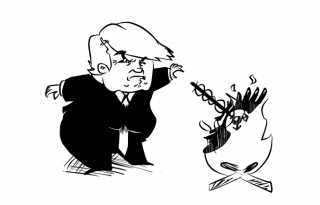 I'll admit that as I write this, I am quite out of sorts. Last week, a friend of mine died due to complications of COVID-19, the illness caused by the novel coronavirus.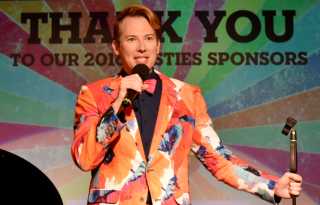 Thank you very much, it has been both humbling and encouraging receiving your generous support when so many are also in need of help. So far, we have raised just over $25,000 and are just 15% away from reaching our goal of $30,000.
There are those who believe that transgender and nonbinary people only become trans or enby after they are exposed to the notion, or after they are "indoctrinated" into the transgender community.
Viewing 1 thru 12 of 72 Stories