San Francisco native Eric Curry always had a fondness for animals. At age 9 Curry found a cat lying in the middle of the road not far from his parents home and asked his father if he could keep it.
Viewing 1 thru 12 of 55 Stories
Since they closed their law firm's Oakland office in March due to the novel coronavirus outbreak, co-founders Felicia Medina and Jen Orthwein have been working from home, as has Kevin Love Hubbard, a lawyer recently made a partner in the firm.
Since shelter-in-place orders imposed in mid-March caused her to close her gym location in Oakland, The Queer Gym owner Nathalie Huerta and her employees have continued to offer their training programs virtually.
The summer season is slowly revving up in the gay-friendly Russian River resort area centered around the town of Guerneville, which is marking its 150th anniversary this year.
When Gavin Escolar sat down with the Bay Area Reporter in late January to talk about his expansion plans for The Chaga Company, he was mainly focused on getting his mushroom-based products into local coffeehouses .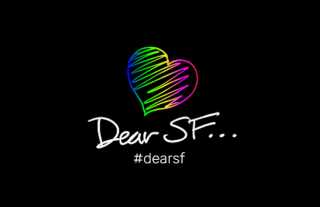 Mayor London N. Breed, the San Francisco Entertainment Commission, the Office of Economic and Workforce Development, the Office of Small Business, and the San Francisco Chamber of Commerce launched a digital storytelling campaign, #DearSF.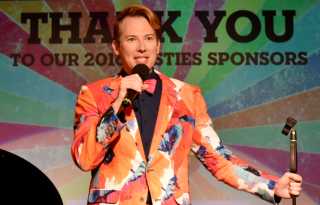 Thank you very much, it has been both humbling and encouraging receiving your generous support when so many are also in need of help. So far, we have raised just over $25,000 and are just 15% away from reaching our goal of $30,000.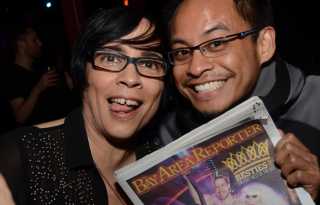 San Francisco is one of 11 US cities that is fortunate to have a legacy LGBT publication by us, for us, and about us. Help preserve the BAR as an historic and important community institution for the future.
From an early age Dino Medardo Rosso had an ability to master foreign languages, first learning Spanish in kindergarten. It prepared him to converse with his adopted brother from El Salvador.
A lesbian-owned chain of local cafes will be the first LGBT business to open inside the Harvey Milk Terminal 1 at San Francisco International Airport.
A new gay-owned French tea salon is bringing a touch of Parisian flair to San Francisco's Polk Gulch neighborhood just blocks from the museums and theaters situated in the city's Civic Center district.
The last remaining vacant space at San Francisco's LGBT senior housing development has been leased to a nearby eco-friendly cleaner that will be adding coin laundry machines for its customers and residents in the area when it relocates next month.
This year marks the 10th annual Bay Area Reporter readers' poll, the Besties, and voting begins Thursday, January 30.
Viewing 1 thru 12 of 55 Stories