The Mr. San Francisco Leather and San Francisco Bootblack 2020 contest took place this past weekend. You might be thinking "Didn't we just have this contest in March?" You would be correct. That was for the 2019 titleholders.
Viewing 1 thru 12 of 1251 Stories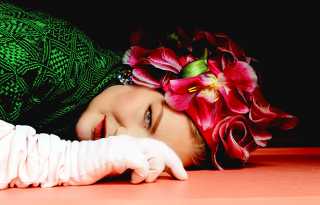 It's been several years since singer Veronica Klaus, for many years a fixture on the San Francisco cabaret scene, departed these shores for new adventures in upstate New York. But on August 31 and September 1, Klaus returns to the city where it all began.
The Richmond/Ermet Aid Foundation's 25th anniversary benefit concert, Help Is on the Way, held August 18 at the Herbst Theatre, included a super-talented array of Broadway and local cabaret singers.
Get out for nightlife fun, in the shade or under the sun.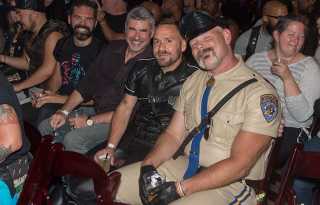 Even after the Mr. SF Leather contest, there are plenty more events for leather and other kinksters.
Baby-face hunks, lucha libre bears, gay heroes and hilarious heels flew in and out of the ring at the eleventh SF Slam/Wrestling For Charity, the pro wrestling night and fundraiser held at El Toro nightclub on August 8.
'Whadda you wanna do, Marty?' 'I dunno, whadda you wanna do?' Your queries have been answered.
Samantha Sidley cuts to the chase in her just released single "I Like Girls." The song's video begins with a tight close-up of her face. "I like girls!" she proclaims, before she starts singing.
San Francisco bars often serve as more than a space for drinks and entertainment, but also for community gatherings. On a beautiful sunny Sunday afternoon, August 11, two crowds gathered to wish their loved-ones Godspeed.
What is a drag performer or performance worth? The question is at the heart of a movement, still in its infancy, to set a minimum booking fee for drag queens and kings in the Bay Area.
It seems that every day the word compersion makes its way further into daily discourse. While its usage is by no means pervasively common, at least not yet, I've noticed it being uttered verbally or in print much more often lately.
Celebrate summer's end with fog and fun, in or out of bars and nightclubs.
Under slightly foggy August 3 skies, fans of outdoor grooves and artistic splendor enjoyed the fourth annual Playa in the Grove, produced by the queer Burning Man camp Comfort & Joy, and held at the National AIDS Memorial Grove.
Viewing 1 thru 12 of 1251 Stories