Mid-October, fall is ripe for surprises and scares. But you can still enjoy arts, nightlife and community events online, with several bars, museums and venues cautiously re-opening, too.
Viewing 1 thru 12 of 636 Stories
50 Years of Fabulous, Jethro Patalinghug's stirring documentary about the half-century history of the Imperial Council of San Francisco, shows the past five decades of the council's growth and glamorous moments, including founder José Sarria.
Get some creepy clowns and ghoulish gals delivered to your door, or a ghoul-friend's, with the new Screaming Telegrams service.
Time flies when you're having fun, even when you're not. But do make time for arts, community and nightlife events, whether from your phone, computer, or in a few cases, in person (Gasp!).
As more venues open to the public, we're keeping track of them, as well as online events in Arts, Nightlife and Community.
From Folsom fetish fun to literary loveliness, you can find online arts, nightlife and community events to suit whatever your mood may be.
The answer is always "no" if you don't ask — but because Folsom Street Events took the plunge, Margaret Cho will host this year's eponymous street fair.
If gay modern rock legend Bob Mould isn't the hardest working man in music, he's definitely one of them. To prove that point, he's wasted no time in following up 2019's 'Sunshine Rock' with the new 'Blue Hearts.'
What? You missed San Francisco drag icon and DJ Juanita MORE! and her lip-synch DJ event fundraiser? Never fear. It's still here, online, of course.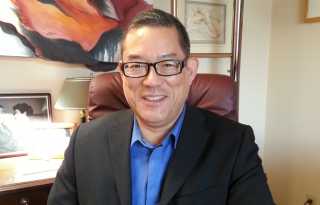 In a continuing effort to receive support from readers, the Bay Area Reporter has launched its membership program.
Danceable, musical, literary and filmic fun fills your interwebs with continued hope, healing and hum-dingin' fun. Zoom in, log on, click away.
Visitors to the Castro district on Sunday Sept. 13 enjoyed outdoor dining, drinks and shopping at local stores. Safety and health precautions were heeded as patrons enjoyed themselves while supporting local businesses.
Matthew Simmons, known to many as his drag persona Peggy L'Eggs, died peacefully and unexpectedly on Tuesday, September 8 at his Oakland apartment. Friends and colleagues offered a stream of tributes and remembrances.
Viewing 1 thru 12 of 636 Stories