He's made ice cream trucks and lace-pastel shorts sexy, he saw Beyoncé at Burger King, and now hip-hop gay hunk Cazwell returns to Oasis on Friday July 5 to simply say, "I Love You."
Viewing 1 thru 12 of 54 Stories
San Francisco Pride took over Market Street and Civic Center on June 29 and 30, with the annual parade that included politicians, protestors, and thousands more.
There's a feeling of celebration around the return cello-vocal duo, husbands Branden James and James Clark., for this year's Pride. They'll play Friday and Saturday night shows at Feinstein's at the Nikko, and bring a new style to favorite songs.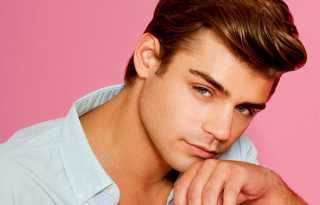 "It's the worst thing to watch someone jerking off their ego on stage," says actor Garrett Clayton, discussing how he came up with his non-jerky shared debut cabaret act which he brings to Feinstein's at the Nikko on June 21 and 22.
On June 7, Queer folk punk girl band Polythene Pam will be throwing a party at The Lost Church. With song titles like "Middle Age Transexual Theme Song" and "Invertible Penis," you know that you're in for something a little bit different.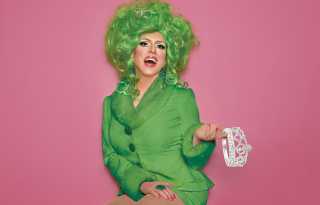 New York drag queen extraordinaire Hedda Lettuce brings her appropriately titled show, Hedda Lettuce: Gives Great Hedda to Oasis on Friday and Saturday, April 19 and 20.
Brent Barrett, known for his performances in 'The Phantom of the Opera,' has not named his solo cabaret show after the half-masked man's signature number "The Music of the Night." Instead, it's called "Night Songs."
Singer-actress Alysha Umphress, who plays Feinstein's at the Nikko on April 12 and 13, remembers the exact date that she flew to San Francisco for her first gig at the club: It was November 8, 2016.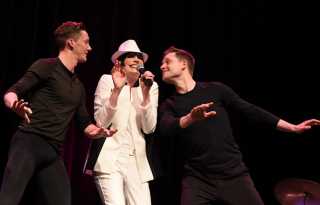 Cast members from the touring production of the classic musical Hello, Dolly! took to Brava Theater's stage at One Night Only, the latest Richmond/Ermet Aid Foundation fundraiser for local nonprofits.
Just last week, Telly Leung ended a two-year stint in the demanding title role of Aladdin on Broadway. Next week, Leung, a Bay Area cabaret favorite, will perform next month in the Live at the new Orinda series of cabaret concerts.
'Hedwig' star and Tony winner Lena Hall brings her unusual tales of show business to Feinstein's at the Nikko in her new cabaret show, 'The Art of the Audition.'
Opening Night of Berkeley Repertory Theatre's new musical Paradise Square was followed by a festive cast party, where patrons, directors, producers and numerous local arts luminaries celebrated.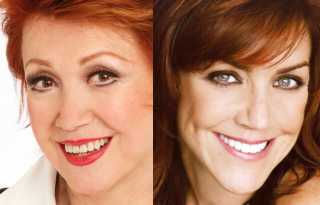 On January 18 and 19 Broadway legends Donna McKechnie and Andrea McArdle will reunite for an evening of song at Feinstein's at The Nikko. The two performers will pay tribute to two songwriting giants: Stephen Sondheim and the late Marvin Hamlisch.
Viewing 1 thru 12 of 54 Stories