Linda Lavin, Tony-winning actress, best know for her TV show 'Alice,' has new music and new hope. We talked with her by phone from her Manhattan apartment, at the pandemic's U.S. epicenter.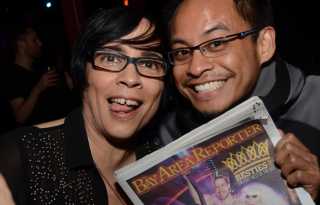 San Francisco is one of 11 US cities that is fortunate to have a legacy LGBT publication by us, for us, and about us. Help preserve the BAR as an historic and important community institution for the future.
Broadway musical theatre star Max von Essen returns to San Francisco to showcase his solo work in a Bay Area Cabaret concert at the Venetian Room this Sunday afternoon.
Since Hedwig and the Angry Inch debuted as an edgy Off-Broadway musical in 1998, John Cameron Mitchell has steadily worked on other projects, including a new podcast musical, Anthem: Homonculus, one of two projects he'll attend in the Bay Area.
Jenn Colella is best known for her portrayal of Beverley Bass, the first female captain at American Airlines, in the Tony-winning musical Come From Away, about travelers stranded in Gander, Newfoundland in the wake of 9/11.
Best known for his hilarious portrayal of Beverly Leslie, a queenie gay Republican on Will & Grace, funny man Leslie Jordan returns to Feinstein's at the Nikko on February 19 and 20 with Over-Exposed, two evenings of storytelling.
Born in South Korea and brought to Illinois by his white adoptive parents as an infant, Joel Kim Booster says, "I literally knew I was gay before I was Asian."
Chanteuse Veronica Klaus returns to San Francisco for three concerts at the intimate Martuni's lounge with the Tammy Hall Trio. With her style reminiscent of classic jazz singers like Peggy Lee, the shows have an appreciative local fandom.
What do the cast and crew of touring Broadway shows do on their time off? If you're Adam Roberts, currently performing as an ensemble actor in the tour of 'Miss Saigon,' you recruit your colleagues and make a few music videos.
Like what you see? See what you like? Along with new nights, we bid a fond farewell to a popular drag night. Vote for your favorites places, people, businesses and nightlife stuff in our annual Besties Readers Survey!
This year marks the 10th annual Bay Area Reporter readers' poll, the Besties, and voting begins Thursday, January 30.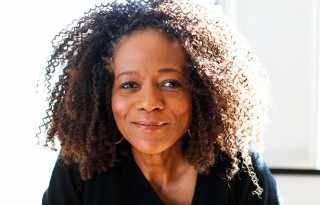 Jazz chanteuse Paula West will perform the first of nine shows at Feinstein's At the Nikko beginning February 6. The fact that her run at Feinstein's is stretched out over an extended period is a tribute to West's popularity with audiences.