On Friday September 20 the incomparable legendary Charo returns to San Francisco for an evening of music and 'cuchi-cuchi' at the Herbst Theatre.
Viewing 1 thru 12 of 1265 Stories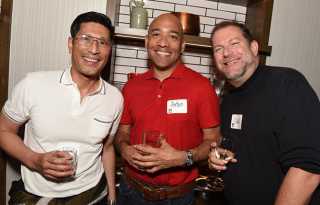 MAX held a First Friday cocktail meet & greet at Eclipse Bar in the Hyatt Regency San Francisco on Sept. 6. The social group for gay men and their friends goes back to 1988, and continues to welcome new members at frequent social events.
We haven't had a good wedding announcement in a while, and the betrothal of Carlos Diaz and Joseph Copley included seaside views, and dance and nightlife community fabulousness.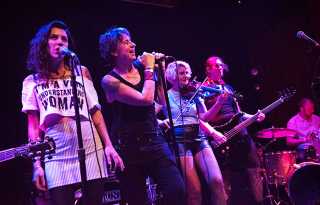 With any luck, your Friday (13th!) will be full of fun, not fear. Superstitious? Plan nightlife fun on other nights.
A wine-tasting evening at The Academy, held Friday, August 30, included tips on tasting from sommelier Michael Wells. On the airy back patio, guests enjoyed sipping various wines while learning more about different vintages and kinds of wines.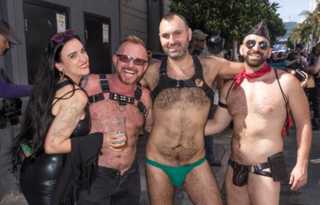 in considering 'meaning' as a core need, I've reflected on all we do and are as LGBTQ kinksters. Puncture the veneer of the superficial armor of our displayed sexual proclivities; the most satisfying are founded upon a sense of meaning.
Yummy beats, tasty drinks, delicious dancers, are all on your nightlife menu.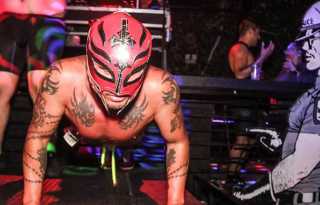 Meet & greets, spanking parties, beer busts and dance nights; there's always a lot going on in the San Francisco Bay Area for leather and other kinksters.
Morgxn appears at the Rickshaw Stop on September 12. That "x" marks the spot on his lifeline when he decided to own his vulnerability as part of his creativity, just a few years ago.
On Sunday, September 8 comic Gina Yashere returns to Freight and Salvage in Berkeley for a hilarious night of gay comedy. Yashere will be joined by fellow funny people Sampson McCormick, Karinda Dobbins, and Lisa Gedudig.
"The First Time Ever I Saw Your Face," is one of those songs that's pretty much guaranteed to swell the emotions. Natalie Douglas sings it next weekend during her Roberta Flack tribute shows at Feinstein's at the Nikko, with a renewed family connection.
It's back to old school, with groovy retro nights, surf-psychedelic and prog-rock bands, solid house DJs and classic cocktail nights.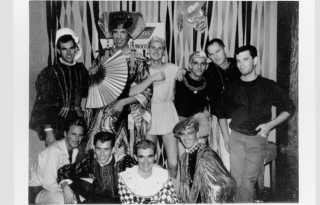 James "Robbie" Robinson visited San Francisco while stationed at Parks Air Force base in the East Bay in 1957. After being cruised on Market Street, the man led him to the Silver Dollar Bar. His visit began a gay journey in creating community.
Viewing 1 thru 12 of 1265 Stories