GameBoi SF's monthly party, held at The Rickshaw Stop (133 Fell St.), drew fewer attendees than usual on July 6, due to the holiday weekend. But the Asian gays and pals night still brought K-pop and other genres played by DJ Larock.
Viewing 1 thru 12 of 1232 Stories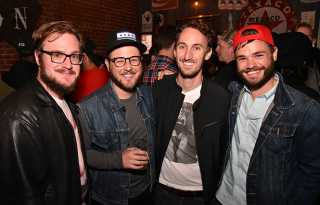 It's the hottest summer ever, so hide out in cool bars and nightclubs as the planet fries.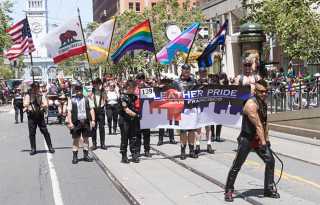 LGBTQ people from all walks of life, including us kinksters, walked down Market Street at Sf Pride — joyful, proud and determined to continue to stake our claim to a happy and equal life.
He's made ice cream trucks and lace-pastel shorts sexy, he saw Beyoncé at Burger King, and now hip-hop gay hunk Cazwell returns to Oasis on Friday July 5 to simply say, "I Love You."
Even after Pride month, there's always a lot going on in the San Francisco Bay Area for leather and other kinksters.
San Francisco Pride took over Market Street and Civic Center on June 29 and 30, with the annual parade that included politicians, protestors, and thousands more.
Even post-Pride, LGBT events thrive and flourish. Get poppin' to your favorite bars and nightclubs.
The Sisters of Perpetual Indulgence celebrated Pride in the Westfield San Francisco Center on Friday June 28 with a happy hour disco party at Bespoke.
Opening night of the 43rd annual Frameline San Francisco International LGBTQ+ Film Festival included a screening of 'Vita and Virginia' at the Castro Theatre, followed by a party at Terra Gallery. Cinematic luminaries enjoyed drinks, food and music.
SF Pride promises a plethora of exciting live entertainment on the mainstage, Sunday June 30. From drag queens to singers, to political leaders and the Sisters of Perpetual Indulgence, the line-up offers a wide variety of sights and sounds.
From Pride devotion to Americana explosions, this dual holiday week is packed with sparkly fun. Bars and nightclubs will be busy, so get your tickets early wherever possible.
Unlike 1969's Stonewall, disturbances in San Francisco started over job rights. Because the disturbances spread and issues multiplied, they would eventually include at least three bars, including Oakland's White Horse.
We're winding up Pride month with plenty more rainbowl-you-over events.
Viewing 1 thru 12 of 1232 Stories