Despite our astoundingly difficult times, fans and patrons of LGBTQ Bay Area bars and nightclubs were extraordinarily generous to multiple fundraising efforts in 2020, donating nearly $400,000. You can still donate to help your favorite venues survive.
Viewing 1 thru 12 of 1585 Stories
Inaugurate your new year with arts, nightlife and community events online, or go outside to stroll/roll through a park. you deserve it.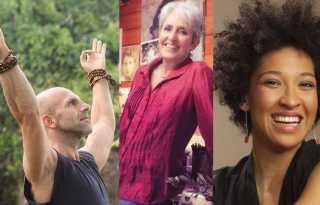 Amid tumultuous terrifying times, find relief, get informed, or just amused for a while, with arts, nightlife and community events.
The opportunity to see Marlene Dietrich in person came 23 years after her U.S. film dbut. In 1953 the Sahara Las Vegas offered her $30,000 per week to perform. And so her career as a cabaret singer was born. The film star later performed in San Francisco.
From dazzling debuts (Izzy Heltai, Katie Pruitt) to familiar faces (Bob Mould, Indigo Girls), in 2020, musicians produced a treasure trove of awesome audibles.
In events that have been harshly criticized, hundreds of gay men, many from California, traveled to circuit parties near Puerto Vallarta, Mexico and in Atlanta over the New Year's Eve holiday week.
Enjoying the new year yet? While most online events carried over from the 'annus horribilis,' some new events in arts, nightlife and community should cheer you.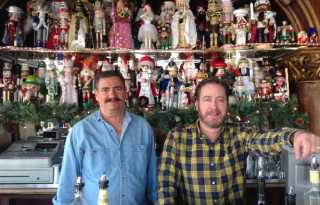 The historic Twin Peaks Tavern, a landmark gay bar on Castro and Market streets, has succeeded in its campaign to raise $100,000 to keep the struggling bar open and pay its staff. But more funds are needed in these difficult financial times.
Despite the absence of live concerts, LGBT musicians around the country have managed to release new music. Here is the first part of two Best of 2020 music mentions, including a few who came out of their musical closets.
Enjoy your leftover cookies and rum balls, ahem, as we wind up for yet another un-doable holiday. Yes, it's almost over, 2020, that is. But you still have plenty of online events to peruse.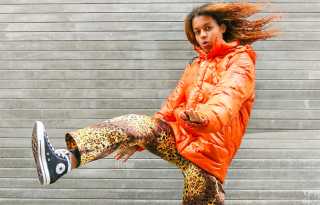 You can hear the inspiration of the spoken word scene in the songs on Happy Birthday (Merge) by D.C.'s Sneaks (aka Eva Moolchan). Ace of Cups, Yelle and other women-led bands' new music are reviewed.
The filmed version David Pevsner's one-man show, Musical Comedy Whore (Breaking Glass Pictures), is indeed a musical. As for the "whore" part, Pevsner goes into great detail about his sexual exploits, including his time as a male escort.
'The Meaning of Mariah Carey' is The New York Times best-seller of the life and career of a truly influential artist and entertainer, the autobiography of one of the most talented, hardworking, compelling, witty, and transcendent African-American artists.
Viewing 1 thru 12 of 1585 Stories