Welcome to the Bay Area Reporter's special Pride section. Stories are headlined with "Pride 2019."
Viewing 1 thru 12 of 11438 Stories
A delicious, rainbow-licious super-queer-ificious week to you and yours.
There's an old comic movie about a European charter tour called "If It's Tuesday, It Must Be Belgium." Likewise, you could call the movie of our whirlwind last week "If It's Thursday, It Must Be Frameline."
At 132 minutes, Christophe Honore's new film "Sorry Angel" is a bit long. The slow-moving drama, well-acted and beautifully filmed, would play a lot better if it were a bit shorter. Some of the scenes ramble on.
The third and final entry in San Francisco Opera's summer season opened on Father's Day with stage director Leah Hausman's entertaining revival of David McVicar's Lyric Opera of Chicago production of Dvorak's dark and dreamlike "Rusalka."
"Every stage of my life feels like a story of a different man," the protagonist in Ahmal Danny Ramadan's "The Clothesline Swing" (Indigo Press) remarks, "each one a man I don't know well."
The fog comes in on little cat feet in "Wink," playwright Jen Silverman's absurd dark comedy now making a promising world premiere at the Marin Theater Company.
Celebrations of families with same-gender parents, "My Two Dads and Me" and "My Two Moms and Me" (both Doubleday), by Michael Joosten and Izak Zenou, feature kids having breakfast, going to the park, having lunch.
Prominent stage, movie, and television actor. Dramatist. Novelist. Lyricist. Composer. Singer. Cabaret star. Theatre and film director. Celebrated raconteur. Insightful diarist. Noel Coward (1899-1973) was all those things.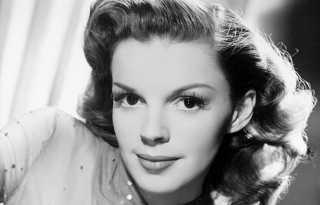 While she was not the greatest singer of the 20th century, Judy Garland was possibly the greatest entertainer of the modern age. June 22 was the 50th anniversary of her untimely death at age 47 from an accidental overdose of barbiturates.
In author and Ohio State University professor Clayton Howard's lucid, thought-provoking examination "The Closet and the Cul-de-Sac," privacy was once a luxury item. It's now continually stretched to its tightest limits.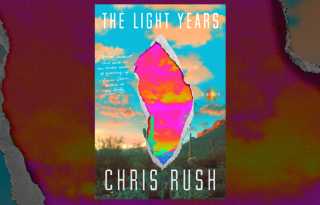 Deep, moving, and intensely personal, award-winning artist and designer Chris Rush's debut memoir "The Light Years" details a life navigating his drug-saturated years in the 1970s and beyond.
Frameline 43's final four days feature some truly amazing material, much of which is certain not to appear on Public TV. Screenings will be at the Castro, Roxie and Victoria Theatres in San Francisco, the Shattuck in Berkeley, and the Piedmont in Oakland.
Viewing 1 thru 12 of 11438 Stories