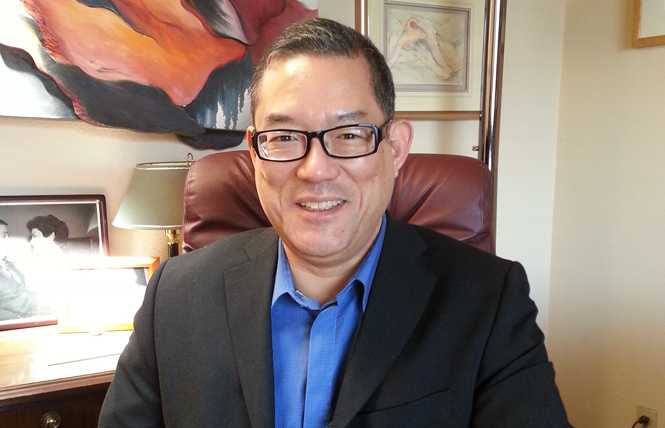 In a continuing effort to receive support from readers, the Bay Area Reporter has launched its membership program.
Viewing 1 thru 12 of 1336 Stories
Set in his home state, Texas-born writer John Fram's distinctive debut novel examines the dark occurrences circling around the small hamlet of Bentley.
Literary arts emergency grant recipients have been announced, George Takei wins an award, and Lambda Literary's LitFest schedule is announced.
Pick from an autumnal harvest of praiseworthy books in fiction, nonfiction and poetry.
The following faith-focused books written in the last year strive to help readers deal with an ambivalent, still-evolving history, but also act as resources to provide thought-provoking meaning and consolation for these erratic, precarious times.
Gay historian and writer St. Sukie de la Croix's new novel, 'The Orange Spong and Storytelling at the Vamp-Art Café,' returns his readers to the Bohemian neighborhood of Chicago's Towertown during the roaring `20s.
There are few topics that aren't included in the new anthology 'Bodies and Barriers: Queer Activists on Health.' Edited by Adrian Shanker, a Pennsylvania-based activist, Shanker was inspired to put the book together because of his own experiences.
'Hollywood Bound,' a coffee table book published by Reel Art Press, isn't about starstruck kids heading to Tinseltown in search of stardom. Rather, it's a picture book featuring black and white photos of movie stars either tied up or in chains.
Biographer Mary Ann Cherry shines the spotlight on Morris Kight (1919-2003), the L.A.-based gay rights leader who did everything possible to ensure that the spotlight shone as much on the movement as on himself.
In this dynamic debut memoir, Steve Disselhorst passionately recounts his journey to co-parenthood and all the joys and pains involved in the process.
Eddie S. Glaude Jr.'s new book about James Baldwin -and what it meant to be an African-American and gay writer- joins a shelf of books whose timings is perfect.
Since moving to London with his husband Chris Turner, Bay Area fans of best-selling 'Tales of the City' author Armistead Maupin have missed his local appearances. On August 12, he'll discuss his life and writing with his friend, actor Sir Ian McKellen.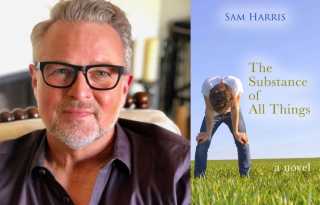 Sam Harris certainly won't be singing in the Bay Area for the foreseeable future. But he's doubled-down as an author. His second book, 'The Substance of All Things,' was published July 1. It's a novel. And it's a knockout.
Viewing 1 thru 12 of 1336 Stories